Dimensioning study and analysis of systems subject to dynamic phenomena
CEDREM has solid expertise in modeling rapid phenomena such as shocks, falls, crashes, ballistic impacts and explosions. It is thus possible to analyze the behavior of any type of system and material (composite, metal, foam, elastomer, etc.) under these loadings, or to size them in order to be able to resist them.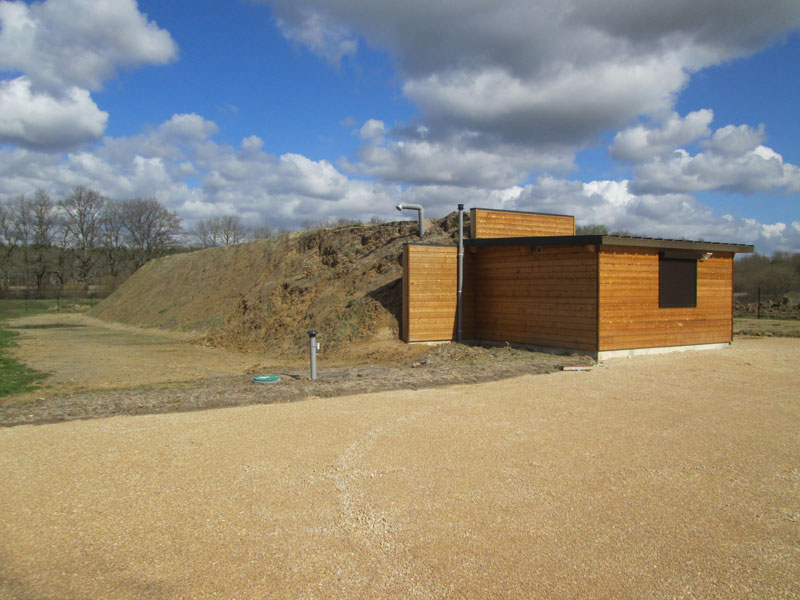 CEDREM has a 30m long shooting tunnel (LBS), allowing ballistic tests to be held on all types of targets for these levels:
FB1 to FB7 according to standard EN1522/1523
VPAM 1 to 12 according to standard VPAM PM-2007
NIJ I to NIJ III according to standard NIJ 0108.01
STANAG 1 to 3 according to standard STANAG 4569 AEP-55
A high-speed camera makes it possible to film the tests for a more precise exploitation of the results. Different options for conditioning the sample are also possible, in particular warming up.
For more informations, go visit LBS website (lb-s.fr)
Security study and audits
With its expertise in modeling rapid phenomena, CEDREM is able to carry out safety studies and determine dangerous perimeters during unforeseen events on sensitive sites (SEVESO sites, pyrotechnic sites, secure sites, parcel bombs in an urban environment …).
Implementation and monitoring of characterization tests
(static and / or dynamic)
Numerical simulation of rapid phenomena requires very precise input data often difficult to find in the literature and requiring specific tests. CEDREM can take care of the implementation, monitoring and exploitation of these characterization tests, whether they are static (traction, shear compression, bending …) or dynamic (drop tests, Hopkinson bar, gas launcher …).